Speedy enables remote workers, travelers, and world explorers to accurately assess internet connectivity when booking a property.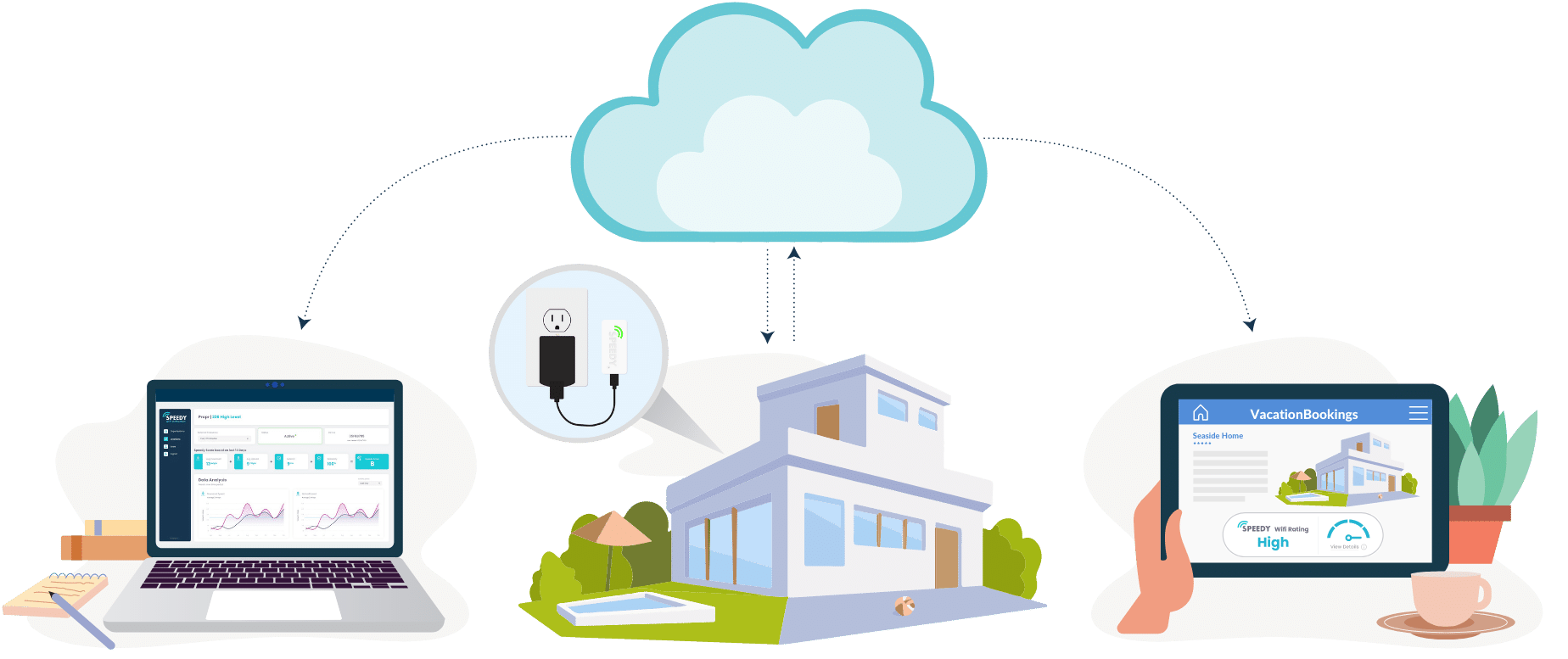 Capture
Our platform is powered by an IoT device that remotely captures and publishes all facets of a property's Wi-Fi connectivity data.
Process
That data is then sent over the cloud and published onto our platform to showcase download & upload speed, latency, reliability, and more – all in real time.
Publish
Our proprietary Wi-Fi score is embedded directly on property listing sites so guests can be informed of internet speeds before selecting a destination.
View
Our intuitive dashboard allows property managers to seamlessly track and monitor multiple properties in one unified view.
As property managers ourselves, we've experienced first-hand how internet connectivity can make or break a guest's stay. We took our years of experience and developed a product specifically tackling the most acute pain-points faced by guests and property management companies alike.
Find Out More
We understand internet connectivity is a top priority when booking a place to stay. Here's how we make your booking process and visit as seamless as possible.
Find Out More