We understand internet connectivity is a top priority when booking a place to stay. Here's how we make your booking process and visit as seamless as possible.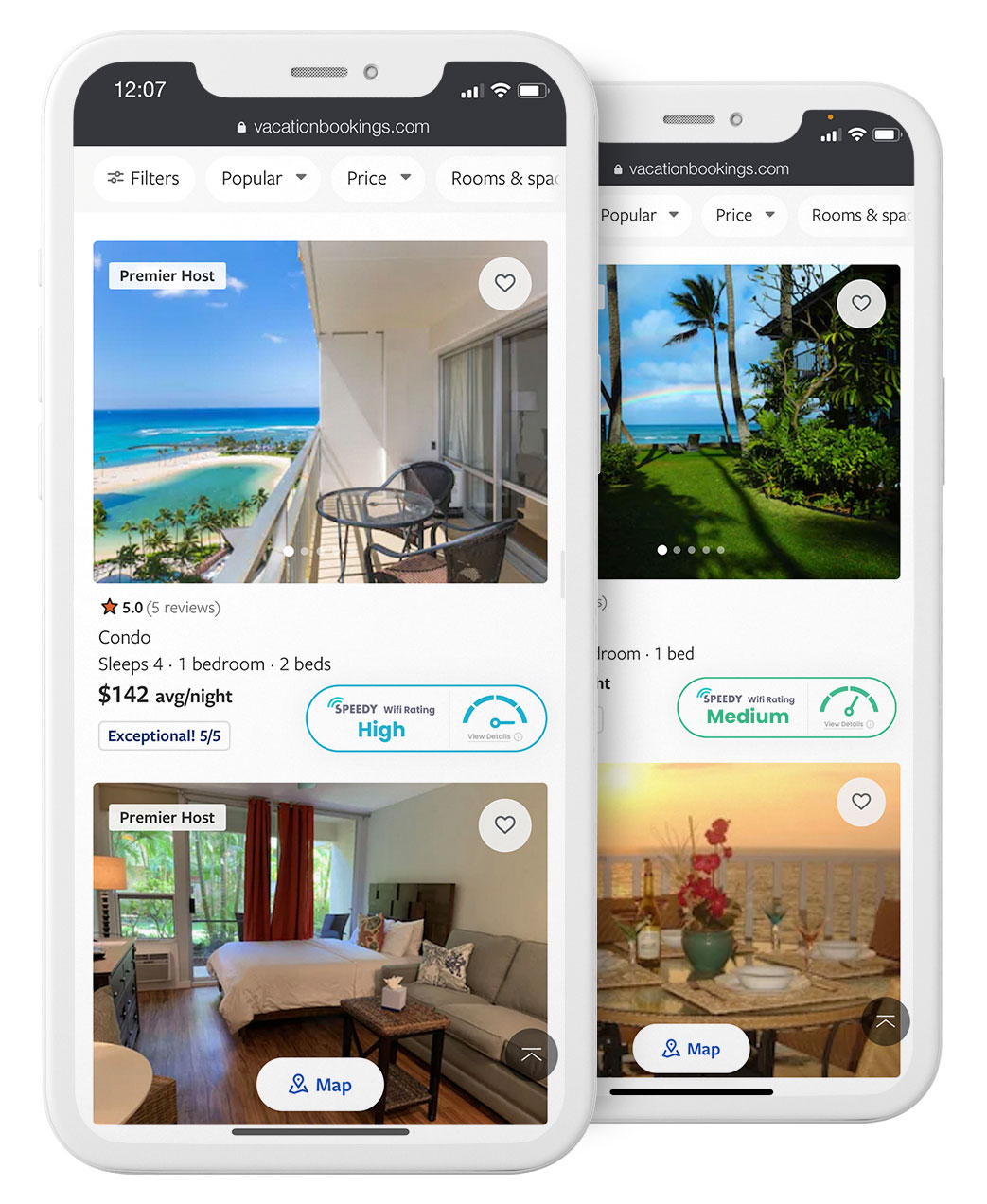 Accessible
Rating
Embedding our score directly on listing sites ensures you're readily equipped with all of the info you need before booking a property.

Transparent
Score
We provide an easily digestible Wi-Fi rating and share every data point that drives our proprietary score, as well as our scoring thresholds.

Historical
Performance
Traditional speed-test apps measure a single point in time, whereas our continuous data feed provides a full history of speed and reliability.

Independent
Verification
Hosts pay us to publish their data, not to give them high scores; so you can rest assured that any score you see is transparent and accurate.
The Speedy Score
Property Management Companies have the ability to separately diagnose speed and reliability issues
Simultaneous HD streaming for 6+ persons
Download >50mbps
Upload >10mbps
Latency 30ms
Simultaneous HD streaming for 2-4 persons
Download 10-50mbps
Upload 2-10mbps
Latency 100ms
Web browsing and email retrieval
Download <10mbps
Upload <2mbps
Latency 200ms

High reliability
Expect very minor outages where video calls may pause for a few seconds

Good reliability
Expect minor outages where Wi-Fi may be down for a few minutes at a time

Poor reliability
Expect major outages where Wi-Fi could be down for a few hours at a time
WiFi is my livelihood, without it, I cannot generate income.

Digital marketing expert
Why doesn't this product exist already!

Seasoned nomadic traveller
When a hotel advertises Free Wi-Fi, it's like advertising a shower with lukewarm water.

Business traveller
We're staying in Palm Springs for 5 days and the only thing your Dad cares about is Wi-Fi speed

USA-based family
Looking to work remote with reliable Wi-Fi?
Our team will keep you updated with our preferred properties.