As property managers ourselves, we've experienced first-hand how internet connectivity can make or break a guest's stay. We took our years of experience and developed a product specifically tackling the most acute pain-points faced by guests and property management companies alike.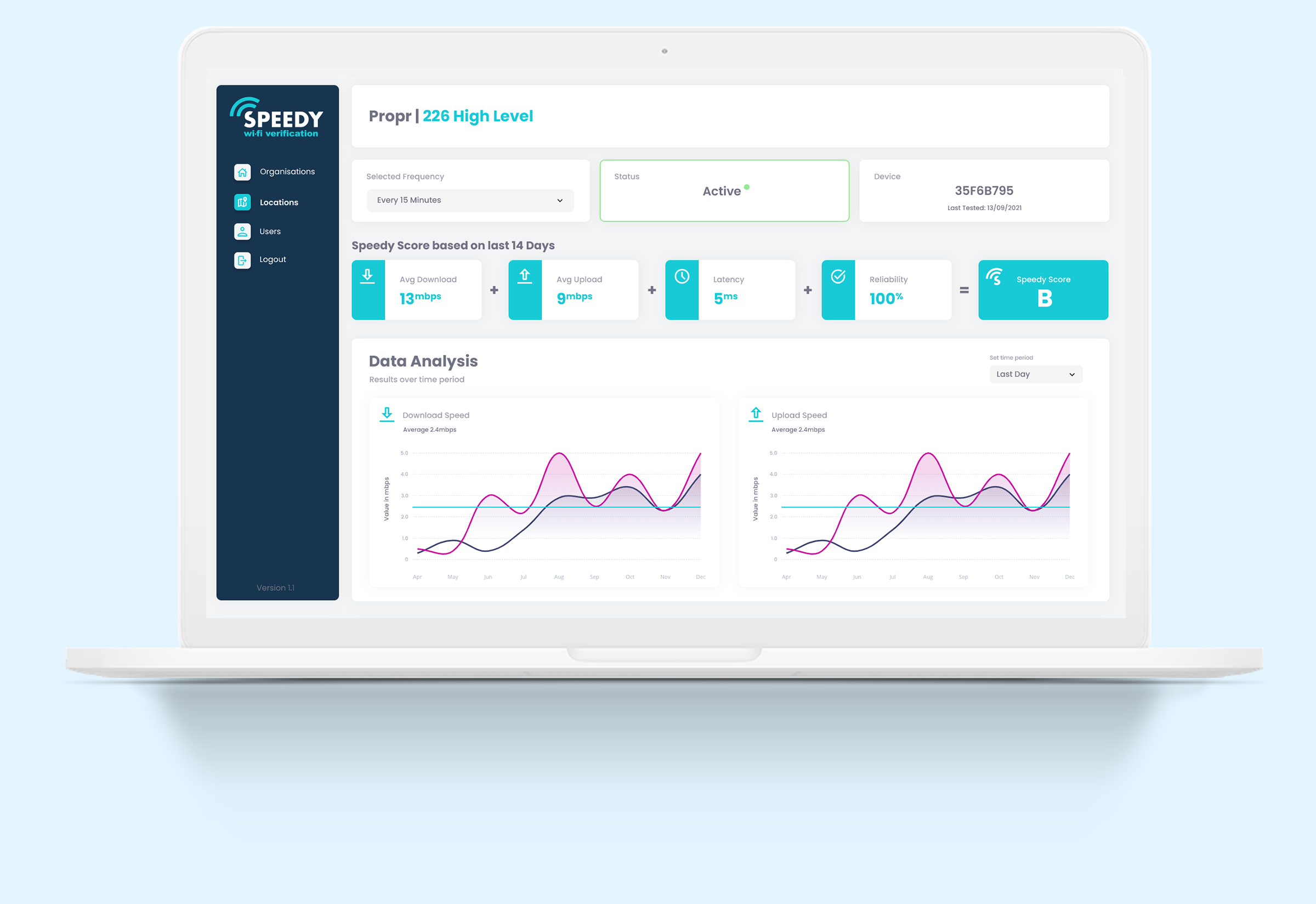 Intuitive Dashboard
Our platform allows your team to seamlessly track and monitor all of your properties in one unified view.
API Integration
We work with your product and tech teams to seamlessly integrate our verified Wi-Fi score directly onto your booking platform.
Real-time Alerts
We detect network issues and provide alerts so your operational teams can proactively handle issues as they arise.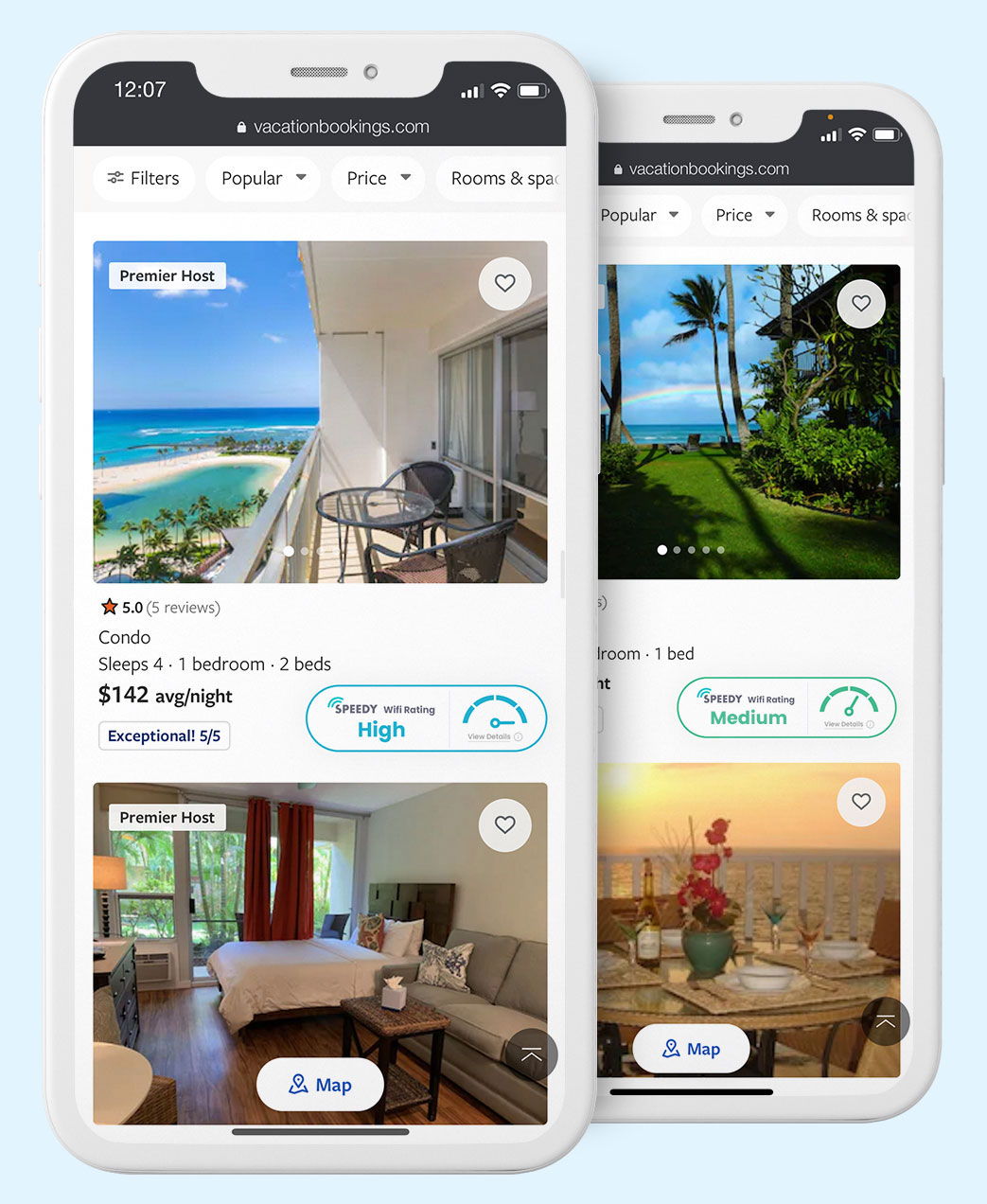 Accessible Rating
Embedding our score directly on listing sites ensures you're readily equipped with all of the info you need before booking a property.
Transparent Score
We provide an easily digestible Wi-Fi rating and share every data point that drives our proprietary score, as well as our scoring thresholds.
Historical Performance
Traditional speed-test apps measure a single point in time, whereas our continuous data feed provides a full history of speed and reliability.
As the world's first and only end-to-end solution for collecting and publishing connectivity data, we give you an edge over your competition by:
Capturing Increased Bookings
The new normal of distributed workforces and digital nomads has created an explosive demand for properties with reliable high-speed internet.
Increasing Customer Satisfaction
By making this information instantly and easily available, we streamline the booking and hosting process to create happier, better-informed customers.
This product makes complete sense.

Founding CTO of HomeAway

(acq. by Expedia for $3.9B)
Get back in touch with us once your product is ready so we can roll out

South African based PMC
We have been discussing this internally for some time as we know how useful WiFi is for our guests.

UK PMC with 20k+ properties
We've definitely noticed way more guests inquiring about Wifi speed since Covid-19.

USA-based PMC with 2,500+ properties